SAMPLING CDs
HOME ¥ Funky Ass Guitars ¥ Dance Construction ¥ VB1 ¥ VB2 ¥ Order Online!

MPC HIP HOP TO R&B WAVES - $49.00 LOWER PRICES - SEE ORDER SITE.
AUDIO, IBM WAV, MAC
1,375 Hip Hop Drippen Drums, kicks, snares, high hats, cymbals, & bass. These are the top sounds producers around New York, Georgia, Florida and Los Angeles are using to produce hit tracks. Now you can have em on this multi-mode CD in regular audio format, IBM wav format and even Mac users can use these in AIFF format. Download these into your favorite synth for extreme results instantly. System requirements: Audio CD player & sampler or IBM with Windows 95チ with appropriate sound programs such as AWAVE, and synth suitable for accepting WAV files on disk or Mac running sys 7 or greater and appropriate software and synth.
For a full list of sounds and demo's see MPC disk list. These are the same sounds found on disks mp001-mp050.
-
Price $49.00 LOWER PRICES - SEE ORDER SITE. product code mmp97226 Listen to a demo ->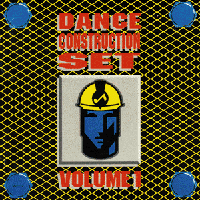 Midi Mark Dance Construction Set 1 This CD has over 1,200 samples which took over a year in collection and preperation. Over 120 drum loops with styles including Dance, Hip Hop, Techno, Rap, Live drums and House. Countless drum samples from famous boxes like the TR-909, and TR-808. Also included are synths, basses, effects and spoken fx. (72 minutes with 99 trks)
Price $75 U.S. + SHIPPING
Hip Hop loops & samples TR-808, TR-909, TR-707, TR-606 Industrial loops Dance loops SR-120 loops Rap percussion & effects Techno & Acid loops Proteus afro loops TR-606 loops & samples House samples PSR-48 samples Korg 01/W drums SQR drums S3 drums M1 drums MR-10 drums Kawai R-50e drums Side sticks Toms Dance kiks Sub bass Funk loops Crazy beat loops Live drum loops Live Rap loops HR-16b drums SR-16 kiks Snares Hi Hats Cymbals X-otic percussion SH-101 Synth and drums Moog & Compu bass TB-303 & MC-202 bass Pads & synths Orch hits Techno hits Spoken FX (Tech, Rap) E.K.O. loops Sequential 6 track synths Killer Squizos Cyber synths Moog Prodigy synths Juno 2 synths Many, many more . . .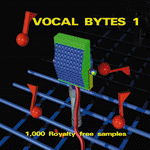 VOCAL BYTES! Vol. 1 Listen to a demo ->

The revolutionary sampling CD everyone is talking about. Over 1000 studio quality vocal samples by 12 professional singers. We only used top mics, compressors, de-essers, and a small amount of reverb to bring you these highly usable samples. Don't worry, there are no additional fees to use these samples. We've already spent thousands of dollars so you don't have to. Styles and samples include Gospel, Soulful, Funky, Techno Vocoder, Computer Generated and many, many, more. Produced by E.K.O. and Midi Mark Productions. E.K.O. has done remixes for Rozalla, Mike Oldfield, and more.
Price $49.00 LOWER PRICES - SEE ORDER SITE.
"VERY COOL CD" Mark Mothersbough - Devo, MTV, Liquid TV
"Vocal Bytes is a great CD . . ." Mark Lewis - L.A. D.J.,Remixer, Billboard reporter
"THE VOCAL DISK IS GREAT!" Doug White - 3D Sounds, Cybersound
"THE WORLDS BEST VOCAL CD" - Kang Kong Music (Germany)
"Best Selling sampling CD" - Media Phage (Japan)
KEYBOARD MAGAZINE Sound Quality 5 out of 5 Selection 5 out of 5 Bang for the Buck 5 out of 5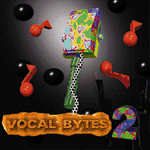 VOCAL BYTES vol.II Listen to a demo ->

We did it again! Over 1000 studio quality vocal samples. Ultra Clean to Super Nasty.
12 NEW singers. Soulful, Funky, Housy and Crazy.
New vocoder samples from the old school unit Roland RVC-300.
New distorted vocal using the exclusive MCR FX unit.
New talk box samples by the funkmaster Dooby Dog.
Special samples by SWEET PUSSY PAULINE!
Price $49.00 LOWER PRICES - SEE ORDER SITE.
"I like Vocal Bytes 2 better than volume 1" - Nicky Koliongus producer Arista Records, NY. And you thought volume 1 was good!

Funky Ass Guitars Vol. 1
Listen to demos - #1 ->

-- #2->

-- #3->

-- #4->

-- #5->

Brand new super funky sampling CD from the people at Midi Mark Productions!
Over 1,000 guitar samples and loops on 2 CDs.
Price $49.00 LOWER PRICES - SEE ORDER SITE.
Samples include: Wha wha, dits, loops, noises, scrapes, runs, rakes, vocoder, talk box, acoustic funk. All tempos included in booklet. 3 guitar players on this volume.
This is one super funky CD, we can't say enough about this one!
Keybaord Magazine's Mark Vail says: "Funky Ass Guitars is about performance and inspiration. Maybe it will inspire you as much as it did me." Selection and Sound Quality 8 out of 10. page 112 Keyboard Magazine October 1997.