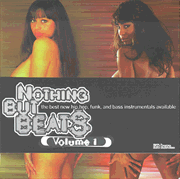 -

"Nothing But Beats" Vol. 1 -- The newest instrumental CD to hit the market. Now rappers can get the dopest tracks to cut their lyrics over. 15 solid-dope tracks with music only produced by "C-Blunt", "Outlaw", "Midi Mark", and "Anthony Giustina".

Volume 2 coming soon!

All this for only 14.95 shipping included!

Music Retailers: Please contact City Hall Distributors to get your copies. Product code #IR-80052

Attention singers, rappers and movie producers: We are easy to license from. Contact Intense Records (213) 733-5838 or (702) 256-4113.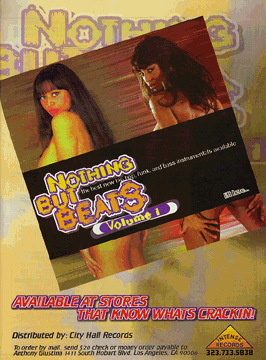 -
Check out our full color ad in Rap Pages Magazine! Issue October 1998!
--
Home ¥ Printable-Orderform ¥ Email-Orderform
Fax 562-698-7188 ¥ Phone 562-698-5488